About Lucinda Ellery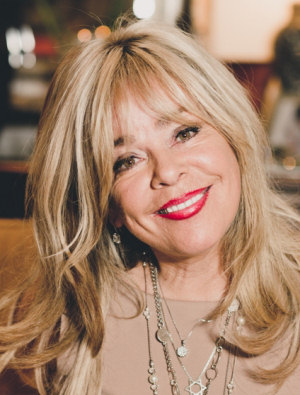 Message from Lucinda
"As the saying goes 'life is too short to have boring hair' and believe me boring hair is not something we believe in at Lucinda Ellery. I first became obsessed with hair when I lost all of mine aged 9! As you can imagine if it wasn't traumatic enough being a young girl heading into her teens, being a young girl heading into her teens with no hair was unbearable!
It was at this point I became fascinated with hair, I used to watch programs featuring mermaids when I was young and would be mesmerised with their hair and I still remember that painful longing just to know what it would be like to have that hair even for a day.
Growing up in the sixties was a great opportunity to experiment with wigs and changing hair style and colour day to day had become more acceptable so I could disguise my hair loss much more easily, however I shied away from social situations, windy days and even relationships for fear of someone discovering my little hairy secret.
Then came that life changing day, the day I decided to take control and what more can I say? Lucinda Ellery Consultancy was born. My one aim, when I started my company, was to give as much joy to the amazing clients I see by giving them the hair they desire with a real focus on hair safety. This, to this day remains the ethos of my company and team and ladies we all know life is not going to be perfect but let's ensure our hair is."
Love and Hugs
Lucinda x