Meet the team
With a team of over 100 employees globally it would be difficult for us to list all of our amazing angels but we would like you to meet our management team who are on hand to ensure your Lucinda Ellery experience is memorable.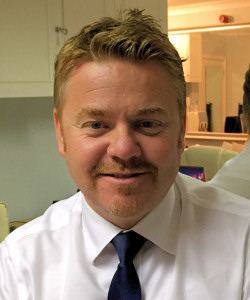 Chris Hinchliffe - Director
I have worked for Lucinda Ellery for over 20 years and started out as a hair assistant, as the interest in our methods and services grew it became apparent that my mother (Lucinda) couldn't conduct all consultations herself and so I started to learn from the mater and began being a consultant. Today my role spans from consultations, expansion, change and development and I can tell you no two days are the same. I feel very privileged to work with the amazing clients and team we have in our studios and the stories I hear keep me well and truly grounded. If you are thinking of exploring how Lucinda Ellery can work for you or if you are interested in working for us please don't hesitate to get in touch we look forward to welcoming you to our studios soon.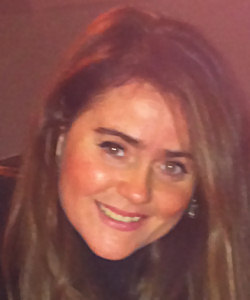 Michelle Dabadie - Director
When we decided to open LE LA I moved to California to facilitate the growth and expansion of the studio and I am now positioned here looking after our USA plans. I love our clients and I love how I have witnessed the Lucinda Ellery ethos and ethics be just as effective across the pond. I have worked with my mother (Lucinda) since I can remember and I was always fascinated with her inventive ideas and her progressive thinking when it came to all things hair. I enjoy building new systems and conducting consultations but as the company has grown there are days where I have to wear many hats and I wouldn't have it any other way. Being a woman, helping ladies regain the appearance of a natural full head of hair whilst regaining their confidence also is the most rewarding experience which I am grateful for everyday.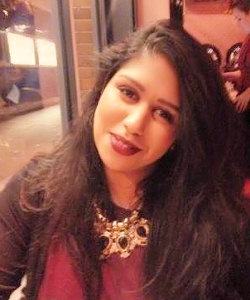 Priya Vedhara – Communications Manager
I never thought I would find a role that combined my personal career ambitions with my ambition to work for a cause that helps and supports people, well I found it at Lucinda Ellery! The fact that I see women, every day, come to us whether they are experiencing cancer, TTM or any other condition and we are able to at least alleviate the stress of their hair loss is such a privilege. My role at Lucinda Ellery is varied to say the least, managing the teams, offering training and development as well as looking at the business on a strategic level means my job is a busy and rewarding one at that. We all go to work to pay the bills but when you find yourself in a position where you can do that but also be contributing in some little way to someone's life, well that is when you know you are onto a winner!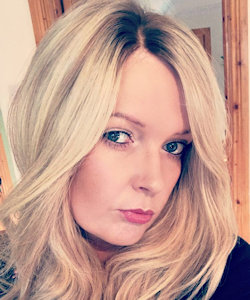 Miriam Afford – Client Relationship Manager
Working with Lucinda for over 15 years has been an amazing journey... the changes I have seen and been a part of sometimes does make me feel extremely humbled. My role at Lucinda Ellery is that of an advisor, ladies can call me at any time to talk about their experiences, feedback and anything else they would like to tell me LE related. I also managed the relationship between LE and our PR so I am always extremely happy when ladies come forward who would like to become part of our model register with chances to shine a light on their own story and condition. I was based at the London Studio for a number of years but myself and my husband decided to move back to Ireland to raise our three children so I have been working remotely from my office in the garden for 8 years now. Most clients that call to speak to me just assume I am at the London Office – the wonders of technology! I love visiting our UK Studios and have recently been to our New York Studio. It is always a pleasure to meet and spend time with our fantastic clients.