With the announcement of Harry and Meghan Markle's engagement we thought it was only right to talk all things bridal hair!
For a newly engaged woman, the thought of planning a wedding is daunting. But as many of us females will know, secretly in the back of our minds we've already started visually planning what sort of dress we would love and how we want our hair and makeup to look, and we don't blame you, this is the biggest day of your life (we say excitedly).
With wedding hair trends always changing from timeless chic and stylish side buns to modern, loose and elegant waves, where do you even start? Well, even if you have no idea how you want the end product to look most of us will know whether we want it up or down. With this in mind, we've come up with a selection of our favourite styles that are bound to wow!
Hold tight girls, we're going on a bridal hair adventure…
The Ballerina Bun
As their name suggests, these buns are elegant, timeless and dramatic, making them one of the most popular styles of the century. Featured as the chosen hairstyle of Anna Grey in the latest Fifty Shades film, this updo is perfect for those brides looking to keep it simple but ooze style and class.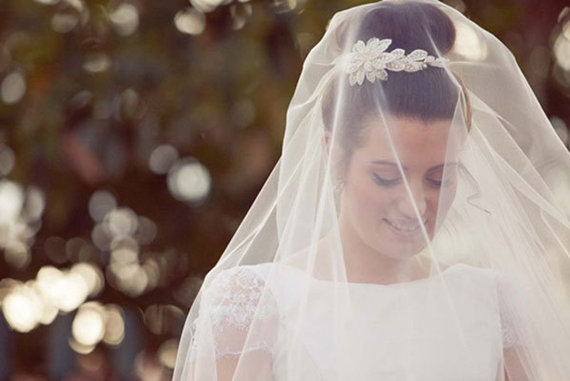 Image source – www.bridalguide.com
Not only do they scream stunning but these buns are also perfect for accessorising – what more could you ask for?
The Chignon
Combine stunning curls and the sophistication of a low or side bun and you have a chignon, the new 'it girl' of wedding hairstyles!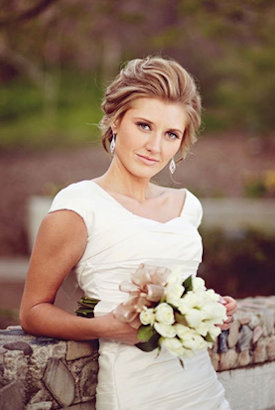 Although technically very simple, this updo can look like it took hours longer than it did, effortless elegance at its finest. If you have chosen an intricate dress or patterned veil we would recommend this simple yet superbly effective style.
Half-up, half-down
Do you love the idea of having your hair down on your big day but don't want the nuisance of a fringe of hair getting in your way as you walk down the aisle? There is one simple answer: half-up, half-down. Whether you want curly, wavy, straight or ringlets this is a great option for incorporating your favourite looks into something that extra bit special for your big day. Our extensions can help you perfect this look, hint hint.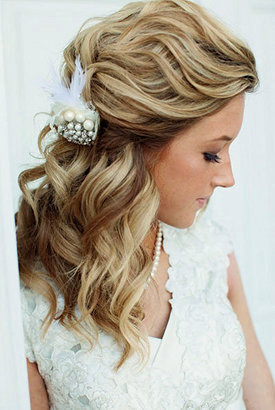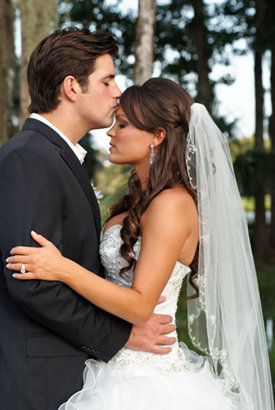 Extensions will give you that extra volume and can also add length depending on what your chosen style is. They will instantly transform your hair and will last you for 3 months (long after the wedding dress has been put away!). We recommend that you choose human hair as this is easy to care for and will blend effortlessly with your own hair and allow you be carefree while enjoying that long awaited honeymoon.
Loose Waves
We think less is more and that is totally the case with this stunning option. Pinterest is going crazy for these sorts of trends and we can totally see why! Keeping your hair down and voluminous is great for shaping the face and adding dimension to your overall look. Let your dress do the talking and your hair speak elegantly and simply!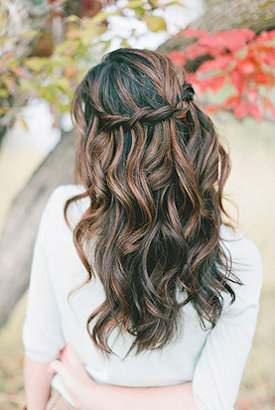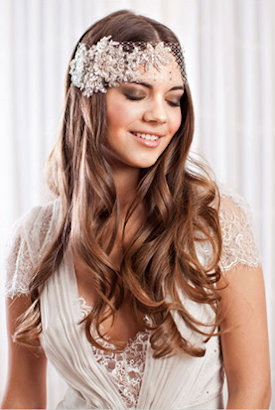 Braids and Plaits
Bring a touch of festival chic to your wedding day with braids and plaits. Whether you're incorporating a small braid into an updo or you're set on a whole head plait we think these hippy styles are super on trend right now and are perfect for outdoor weddings. Bring out your inner boho-chic goddess and wow your guests with an unconventional but bang up-to-date look!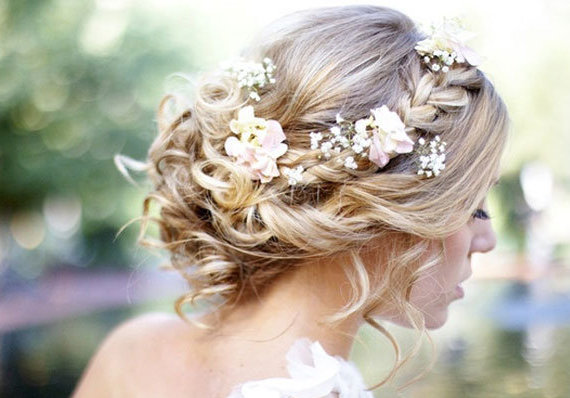 Lots of people worry that extensions may be visible if you choose to wear your hair up. Our team of professional technicians will ensure that your extensions are discreetly placed so that you have many options when it comes to up do's, braids or plaits.
Even though we've given you five stunning looks to look over, we know picking your wedding hairstyle is going to be a very tricky decision, but we can assure you that you'll look stunning whatever! If you want to chat about the idea of having extensions fitted for your big day, then make sure you get in contact! Just head over to our main website!