It's a common misconception that hair extensions are bad for your hair, but these ideas are mostly based on extreme examples and media scare stories. Whether you're looking to get hair extensions and are worried about the side effects, have had a bad experience before, or you are a first time hair extension user, we aim to give you a run down of all the facts that totally put those myths to bed!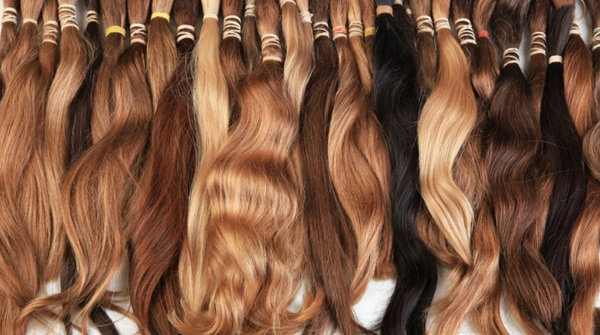 #1 Hair Extensions Will Leave Your Hair Damaged and Broken
Anyone who says that hair extensions damage your hair have clearly has never visited a Lucinda Ellery Studio, because this is totally FALSE! Otherwise why would so many women come back to us again and again?
This sort of story often comes from papparazi pictures of models who are constantly in the limelight and whose hair is being continually reshaped, coloured and re-styled, with extensions taken in and out, for the demands of the next photoshoot or catwalk appearance. Their hair is often under stress and it's surprising that it survives without more damage. However this is not typical of most women, who have no such pressures and are wearing their extensions for their own satisfaction and can take time to look after them.
The facts are that if your extensions are chosen to match your hair type and fitted correctly there is no reason that they would damage your natural hair. Each of our application methods have been refined and developed in-house to ensure you are being fitted with the best extension type for your hair needs. Our technicians take the safety of your hair very seriously, offering you a free consultation and free test extensions to make sure that your hair is suitable for them, as well as a comprehensive guarantee period while you're wearing the extensions.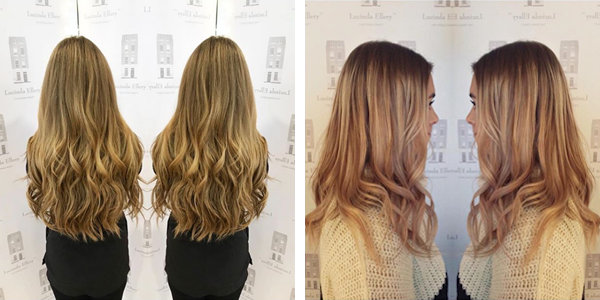 #2 Hair Extensions Won't Blend In
Weve all seen those £5 hair extensions that you can get online and gasped at the thought of how bad they will look once applied, – they look artificial and they're mostly a single colour with little blending so they stand out like a sore thumb. But don't worry, that is not the case with our high quality hair extensions.
Our ranges are custom made for you. We will closely colour match your new extensions to the colours and shades of your natural hair, allowing them to seamlessly blend in – with no fear of the dreaded 'I can see your extensions' comments. Depending on the style you choose we can blend the hair to achieve highlights or lowlights, so that the end result has the same depth and look as a totally natural head of hair. Now, we think you can pop that myth in the hypothetical trash!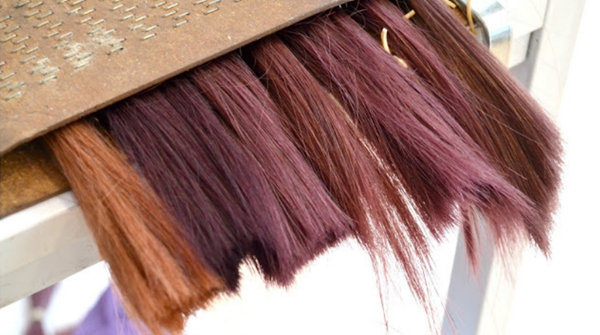 #3 I Can't Treat My Extensions Normally
We've developed our fitted extensions so that you can treat them the same as you would your natural hair, meaning that this common misconception doesn't have to be a worry anymore. You can shower, swim, head out in the rain and use heat exactly as you would normally.
Our decades of experience have also shown us that there are certain products on the market that will enhance your extensions more than others and we offer excellent aftercare information explaining how to look after your new hair to keep it looking soft and lustrous.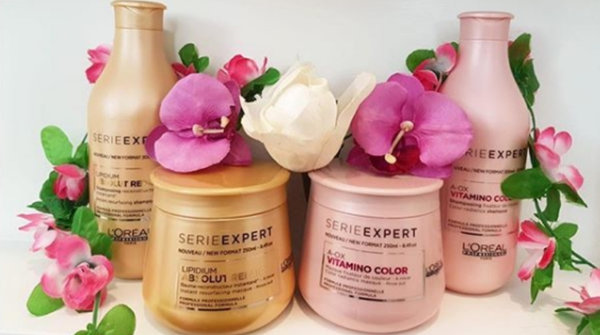 With those misconceptions out of the way, you can see that there's no reason not to have the hair of your dreams, so why not book in to come and see us and we can show you the possibilities. We offer no-obligation FREE consultations where we can talk about your hair goals and discuss the options we have for you. Choose your style and colour, then come back at a later date and have your wonderful new locks fitted. If you have any other extension concerns, don't hesitate to pop us a message or call one of our studios for a chat.